Employee benefits have become an essential part of any competitive compensation package. From law-mandated insurance to free snacks, benefits and perks can play a big role in talent attraction and employee retention.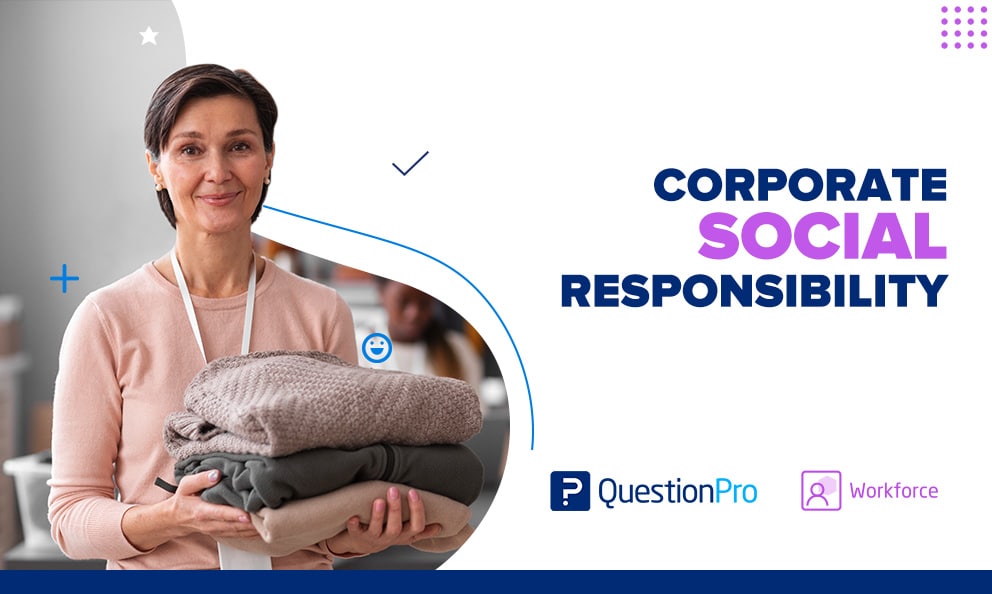 25 Types of Employee Benefits
Most employers offer employee benefits packages, which can include basic health coverage and retirement planning. In addition to basic health coverage, employers offer a variety of other perks, depending on the nature of their companies. It can be worthwhile to find out what your employer offers in terms of benefits packages, especially if you are taking on a new position. In this article, we discuss the basic types of employee benefits and additional perks for you to explore.
Employee benefits include non-wage compensation in addition to regular salary. Various types of employee benefits typically include medical insurance, dental and vision coverage, life insurance and retirement planning, but there can be many more types of benefits and perks that employers choose to provide to their employees.
Types of employee benefits and perks
Medical coverage
The most common employee benefit that employers offer is medical or health coverage. Typically, employee medical insurance covers things like doctors' appointments, regular checkups, emergency room visits, basic medical procedures and many types of surgical procedures.
Dental insurance
Many employers provide dental coverage as part of their overall employee medical benefits, but sometimes dental insurance is a separate benefit. Depending on your workplace, you will either have a complete benefits package where medical and dental are grouped together, or you will have two separate insurance policies for both your medical and dental plans.
Vision insurance
Vision insurance is usually a separate insurance plan offered along with employee health benefits. Eye exams, prescription lenses, ocular procedures and routine checkups for eye health are typical procedures that a vision plan covers.
Life insurance policies
Many employers provide life insurance plans as part of an employee benefits package. Often, these life insurance policies are group-term life insurance, which means the insurer provides the employer with a master contract that extends life insurance coverage to all staff members and is in effect for a certain time period.
Usually, the life insurance term lasts for as long as the employee works for their employer. Other life insurance plans may be available depending on the employer, but group-term plans typically cost less than individual insurance policies.
Prescription and pharmacy benefits
Many health coverage plans offer prescription benefits, such as lower co-pays for medicines and even no-cost prescriptions. Many pharmacy benefits contain a plan formulary along with tiered pricing for prescription drugs. The plan formulary lists the available medications under your specific prescription plan and often includes medications necessary for chronic and acute diseases.
Additionally, most prescription plans offer three different tiers of medication prices, with generic medications in the lowest cost options. The co-pay for certain prescription drugs can vary, depending on the tier the medicine is listed in.
Specialist services
Specialist services, including referrals from primary care physicians, make up a portion of many employee benefits packages. From dermatological health services to sleep specialists, many health coverage options include coverage for non-routine specialist exams and procedures.
Mental health coverage
Some employee health plans also include mental and emotional health coverage. Depending on the insurance plan, appointments with mental health practitioners, behavioral and cognitive therapy services, grief, divorce and family counseling and prescription coverage for medications for mental disorders can be covered in your health benefits.
Retirement planning
Retirement options are available through most employers and often differ, depending on the company. Several common retirement options employers offer include 401(k) and IRA plans, 403(b) retirement plans (especially if you're employed with a nonprofit), simplified employee pension (SEP) plans and more.
Paid time off
In addition to health benefits, most employers offer paid time off, when employees can schedule personal days off of work. Typically, the amount of PTO increases by a set number of hours, which employees accrue each pay period. The number of hours accrued each period can vary between employers and is often determined by the length of time an employee has worked for their employer.
Paid vacation time
Generally, vacation time accrual is an employee benefit that may be offered in place of PTO. Employees who have vacation allowances accrue a certain number of hours each pay period, similar to paid time off allowances. The biggest difference between a PTO plan and paid vacation time is that PTO can be used for any kind of time off from work, whereas vacation allowance is only for employees to take a vacation or break away from work.
Paid sick leave
In addition to PTO or a paid vacation allowance, many employers offer sick leave. Employees accrue a set number of hours each pay period, the same as PTO or paid vacation days, but sick days are usually a separate allowance combined with paid vacation. Additionally, employers who provide paid sick leave will generally include paid vacation days in the package, and this combination of employee perks takes the place of PTO.
Extended leave
Extended leave is different from paid sick leave accrual, and it accounts for long periods away from work for medical reasons. Oftentimes, employers offer extended leave benefits that pay employees' salaries for time off over 15 consecutive days. Employers may require employees to provide notice of their extended absence along with documentation of any medical procedures undergone during their time away.
What are employee benefits?
This employee benefits definition points to examples of job benefits such as insurance (including medical, dental, life), stock options and cell phone plans. But, employee benefits can be much more than these, from training opportunities to startup perks (let's not focus on the notorious ping pong tables, though).
Benefit packages take a lot of time out of many HR professionals' time. And with good reason: they're one of the most basic employee engagement and retention strategies, and they support talent attraction as well.
The numbers speak for themselves about the importance of employee benefits. Extensive research by the Society of Human Resource Management (SHRM) indicates that 92% of employees consider employment benefits as important for their overall job satisfaction (in itself, a great element of retention and productivity). Almost one third of employees also cited work benefits as the top reason of looking for a job outside their organization; and for choosing to stay at their job, too.
Benefits are also among the top driving factors candidates look for in job ads – 63% of job seekers surveyed say they pay attention to what benefits a company offers. This means that offering benefits, and mentioning them in your job ads and careers page, is a great part of your employer branding efforts.
Employee benefits also help you take care of high-performing employees without the need to keep investing in exceptionally high pay raises. All employees should get paid enough to pay the bills and live comfortably, but they might accept less pay if they have strong health insurance, flexible hours and other benefits important to them. The practice of employees giving up a part of their salary for benefits is called salary packaging, and may also result in tax deductions or other gains for either party.
Need to build your company brand?
Resources:
https://www.indeed.com/career-advice/career-development/types-of-employee-benefits
https://resources.workable.com/tutorial/employee-benefits-guide#:~:text=Here%20are%20the%20top%2010%20employee%20benefits%20worldwide:,Gifts%2010%20Company%20equipment%20(including%20vehicles,%20laptops,%20phones)
https://www.questionpro.com/blog/employee-benefits/
Employee benefits
Some employee benefits are country-specific. In the US, for instance, health insurance is a key component of employee benefits packages and in France, many employees get restaurant vouchers for every workday.
Employee benefits: A guide on common and best benefits
Employee benefits are added perks offered and provided by employers on top of compensation and can include extended medical insurance, paid time off, profit sharing, learning and development strategies, retirement benefits, and more. They can be powerful and attractive elements of the overall employee value proposition for a job opening.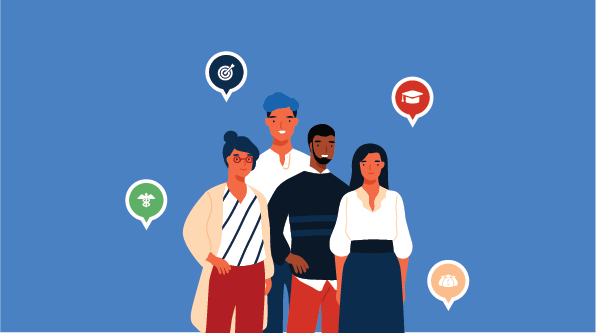 Employee benefits have become an essential part of any competitive compensation package. From law-mandated insurance to free snacks, benefits and perks can play a big role in talent attraction and employee retention.
So if you're thinking of building effective benefit plans or looking to boost your existing policies, we got you covered – we present the basics of employee benefits, including types of employee benefits, common benefits per location and insight on what candidates and employees truly want:
What are the four major types of employee benefits?
Benefits at work
Working hours & leave
Think of flextime here for instance. Flextime gives your employees the possibility to decide about their working hours and/or the location they want to work from. Other examples include additional holidays and, one of the other benefits employees value most, paid parental leave.
Skills development
Rapid technological developments and the fact that people change jobs more often make skills development more important too. Skills development, however, is not just an important benefit for (younger) employees, it's also essential for organizations if they want to remain competitive.
Food & Beverage
We already mentioned the meal vouchers in France. Other benefits that fall into this category include free lunches, fruit, and coffee. At AIHR, we get to enjoy a free lunch every day and it's something that's very much appreciated by the team. As an added bonus, free lunch and fruit are also a good way to promote healthy eating habits at work.
Employee clubs, activities & gifts
There are heaps of possibilities when it comes to this category of the employee benefits package: knitting clubs, running groups, (video) game nights, Secret Santas, anniversary gifts, you name it.
Benefits for health
Health and wellness
More and more companies have employee wellness programs. The possibilities are endless and examples of employee wellness programs vary from a simple gym membership to full suite solutions that include physical, mental and financial wellness.
Healthcare
Healthcare benefits also come in different shapes and sizes. Think of physiotherapy and chiropractic sessions, for instance, but sometimes fertility treatments and psychological support can also be included.
More Company-Provided Employee Benefits
Dental Care Plan Coverage: Companies with dental care benefits offer insurance that helps pay a portion of the cost of dental treatment and care. Depending on the company's policy for dental care benefits, dental coverage includes a range of treatments and procedures.
Paid Holidays: The law does not require employers to provide their employees with paid leave for holidays. However, many employers make sure that their employees get time off for holidays (paid and unpaid) or provide overtime pay for those willing to work on a holiday.
Pay Raises: Some employers increase wages for everyone by a certain amount each year to keep up with inflation. There are also different types of incentive pay that allow employees a chance to earn more on a merit system. A common type of incentive pay is commission. Inside sales or customer service employers frequently try to motivate employees to upsell customers for a commission.
Severance Pay: Employers are not required to provide severance to employees that they lay off due to downsizing or redundancies. However, many employers want to help these employees who they would otherwise want to keep if their budget permitted. Therefore, they choose to offer severance pay and benefits to these employees.
Breaks and Flexible Schedules: To attract top talent, some employers offer flexible paid work schedules that include 30-minute (or longer) breaks for rest, fitness, and recreation. Also, employers may compensate employees for meals and events that include face-to-face time with prospects and customers.
Hazard Pay: Jobs in security, construction, military, and other dangerous professions usually provide hazard pay to any employees that must work in unsafe conditions. These may include extreme weather, dangerous equipment, violent environments, or working at extreme heights, for example.
College Debt Assistance: Because of the growing student debt crisis, some employers are granting debt repayment assistance. There are no current laws requiring employers to do this, but it is a great perk for employees struggling to make ends meet as they begin their professional careers.
Resources:
https://resources.workable.com/tutorial/employee-benefits-guide
https://www.aihr.com/blog/types-of-employee-benefits/
https://www.thebalancecareers.com/types-of-employee-benefits-and-perks-2060433
Employee benefits
Elder care: For many people, understanding how to navigate the care options for elderly family members is a major concern. And some companies are launching programs to help employees maneuver a complex health care system. For instance, law firms McDermott Will & Emery and Greensfelder, Hemker & Gale recently added elder care benefits with access to care guides who help coach employees on caring for and finding services for aging loved ones.
Employee Benefits: Examples of the Most Common Employee Perks
When searching for a job, it is important to consider a potential employer's benefits package. The quality of the employee benefits will often show how much an employer values the health and happiness of their employees. If you are looking for a new job or want to know how your current benefits compare to other professionals, you will need to conduct some research. In this article, we will define employee benefits and offer examples of common types of benefits and perks.
When you agree to work for a company or organization, they should offer you an employee benefits package. Many individuals take the quality of a comprehensive benefits package into account when deciding whether or not to accept a job offer. Benefits usually include services and policies that provide for the employee's physical and mental health, their work/life balance and their personal goals. Many employers prioritize offering quality benefits because they contribute to employee satisfaction, retention and overall productivity.
Common employee benefits examples
Health insurance
The most common type of employee benefit is health insurance. Corporations, small businesses and even non-profit organizations offer health insurance for their employees. The health insurance provider, the details of the policy and the amount of coverage are usually decided upon by the company. In some cases, if an employee already has health insurance, they can make a request or negotiate to keep their original healthcare plan.
Health insurance usually covers doctor visits, prescription medications and trips to the emergency room. If an employee is injured or is diagnosed with a long-term condition, they may need to take advantage of this list's next benefit.
Disability insurance
If you become unable to work due to an injury or illness, you may choose to take advantage of short-term disability insurance. This benefit means that your employer will continue to pay you a certain percentage of your income until you are able to return to work.
Long-term disability insurance protects you by making sure you will not lose your salary if you become unable to work for a long period of time. Long-term disability insurance is one of the most valuable components of an employee's benefits package.
Dental and vision insurance
In addition to general health insurance, many employers offer dental coverage. Dental insurance covers routine teeth cleanings, fillings and sometimes surgeries. Dental coverage is cheaper than health insurance, so it can be an affordable option for both the employer and the employees. In some cases, dental insurance is not included in the employee package but is offered at a reduced rate from the health insurance provider.
Vision coverage is another optional but affordable type of insurance. Vision insurance contributes to the bill for eye exams and corrective lenses. If you wear corrective eyewear or if you struggle with your eyesight, vision insurance might be a worthwhile addition to your comprehensive benefits package.
Life insurance
Life insurance is not as common as health insurance, but it can be a valuable addition to your employee benefits package. Some employers offer life insurance at the price of your salary. Others may be willing to pay for a portion of a life insurance policy if you supply the remaining funds. Life insurance is an example of an employee perk that can benefit your family as well as yourself.
PTO/paid holidays
Another common employee benefit is paid time-off—or PTO. PTO refers to days or weeks when you can take time away from work while still being paid your usual salary. Typically, you earn a certain amount of PTO for every day or week that you work. Employees often choose to save up their PTO days and use them for a lengthy vacation in the summer or around the holidays.
Holidays are a specific type of PTO. In addition to the most common holidays (Thanksgiving, Christmas, etc.), your employer will likely decide on other nationally recognized holidays which will serve as PTO for the entire team. The goal of giving PTO on holidays is to allow employees (and the employer) to spend quality time with loved ones.
Retirement planning
Anticipating retirement is an important consideration for employees in every stage of life. Many employers find it necessary to offer 401(k) plans to be competitive in the job market. To enroll in a 401(k) plan, you must be ruled eligible to participate. Some employers may also offer a matching program that will help you grow your retirement savings. Consult your employee handbook or HR department to find out your employer's specifications.
Family leave
Family leave, sometimes called maternity leave, is a period of time-off given to mothers and/or fathers in the weeks leading up to and following the birth of a child. This benefit is one of the highest requested by employees and has become increasingly common. Competitive employers are also offering paid family leave more frequently in recent years. Some more specialized types of family leave include the event of an adoption, a new foster child or a surrogacy.
Remote work or flexible schedules
As technology has developed, more employees can do their jobs from home. Some employers offer regular opportunities for employees to work outside their usual environment. This benefit allows employees to take a break from a hectic environment and work from the comfort of their home or other low-stress locations.
Even if an employer cannot offer remote opportunities, they may be able to allow for flexible work schedules. This permits employees to work during hours that suit them. Some statistics show that employees who work flexible hours or work from home show higher levels of productivity.
Student loan repayment
An attractive employee benefit for recent graduates is a student loan repayment plan. This benefit is relatively rare but can be necessary for job searchers with extensive student debt. Typically, employers who offer this benefit might agree to pay a portion of an employee's student loan payments each month or they may offer a set sum for an entire year.
Why Are Employee Perks Important?
There are certainly altruistic reasons companies can offer perks. Whether it's a flexible work schedule, parental leave or the occasional free lunch, perks can make employees happy. But beyond altruism, perks can play an important role in employee experience and engagement. By connecting with your employees and providing them resources that they value, you can boost employee satisfaction — an important metric for hiring and retention.
Employee perks should be just one tactic in your overall human capital management (HCM) strategy to better engage with employees and create an attractive and positive workplace culture. Before selecting which perks might be a good fit for you and your employees, consider ways to measure the impact of different efforts and how a perk and benefit package can impact key performance indicators, such as employee satisfaction. HCM platforms can help administer and track performance of employee engagement efforts, including perks programs. Employee surveys before and after rolling out a program can provide insightful data to help measure efficacy, and HCM platforms can help administer and analyze the results.
Resources:
https://www.indeed.com/career-advice/pay-salary/most-common-employee-perks
https://www.netsuite.com/portal/resource/articles/human-resources/employee-perks.shtml
https://www.questionpro.com/blog/employee-benefits/